High-Performance Design

Brilliantly engineered with the best of modern electronics and exhaustive experimental knowledge, Zeusaphone musical Tesla coils are among the highest performance DRSSTC Tesla coil systems in the world. Seeking to maximize the length and intensity of discharges that a system of a given size can produce, the Zeusaphone's arcs are almost unbelievably long and exceedingly difficult for the best of engineers to come close to matching.
Equally important to spark performance is the ultimate degree of reliability provided by our expert technology. Through critical design processes we have developed smooth and efficient energy transfer in our systems which allows for cool and reliable operation. Incorperating numberous circuitry protection technologies, generously rated components, industrial grade transformers, oversized heat sinks and automatic thermal regulation, our systems allow for maximum reliability even when operating at maximum voltages and extended periods of time.
---
Highest Quality Components and Construction
Combining beautiful product designs with the highest quality materials available, each and every Zeusaphone is a true work of art to behold. We believe such wonderful machines should be fascinating to look at even when they aren't streaming forth brilliant arcs of musical electricity!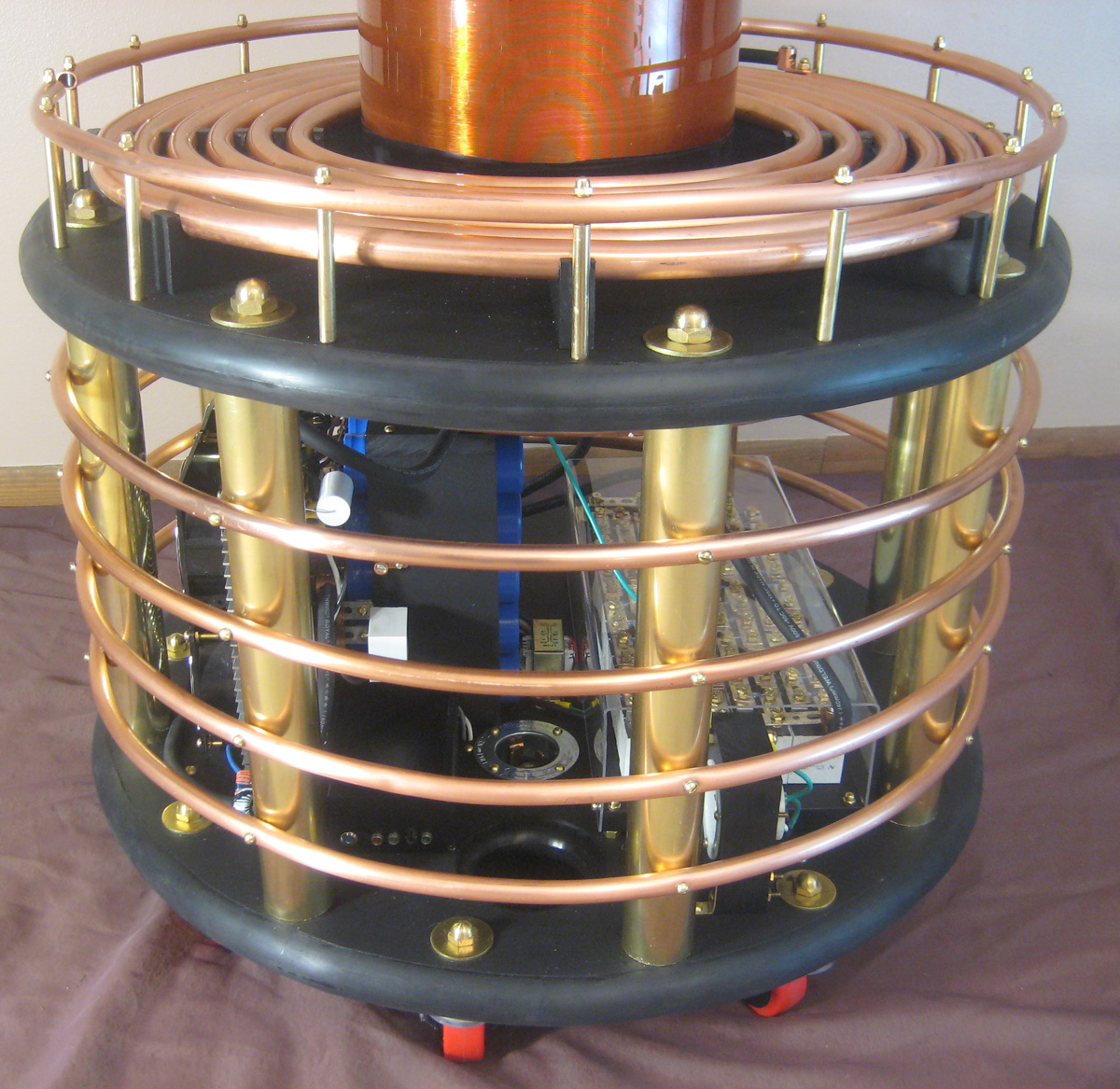 We often work closely with our clients to accommodate custom requests, making a large number of aesthetic options available such as whether to use a spiral copper spiral toroid or adopt the more conventional look of a spun aluminum toroid. Many parameters can be customized to produce a truly unique work of art, such as the above example produced for the San Antonio Museum of Science and Technology.